Video Post 1: Brand Is Perception
Branding is the perception people have of your church. It's what they say about you. The question is, are they saying the right thing about your church?
The concepts I will share with you are not from a spiritual perspective. I believe you have the spiritual direction already worked out, but you may need some ideas to allow more people to hear your message.
Video Post 02 – Coming Soon
I'll share the first 2 things you need to focus on getting right with your band so you are not invisible to your city. You'll have the same strategy which growing churches are using to attract people.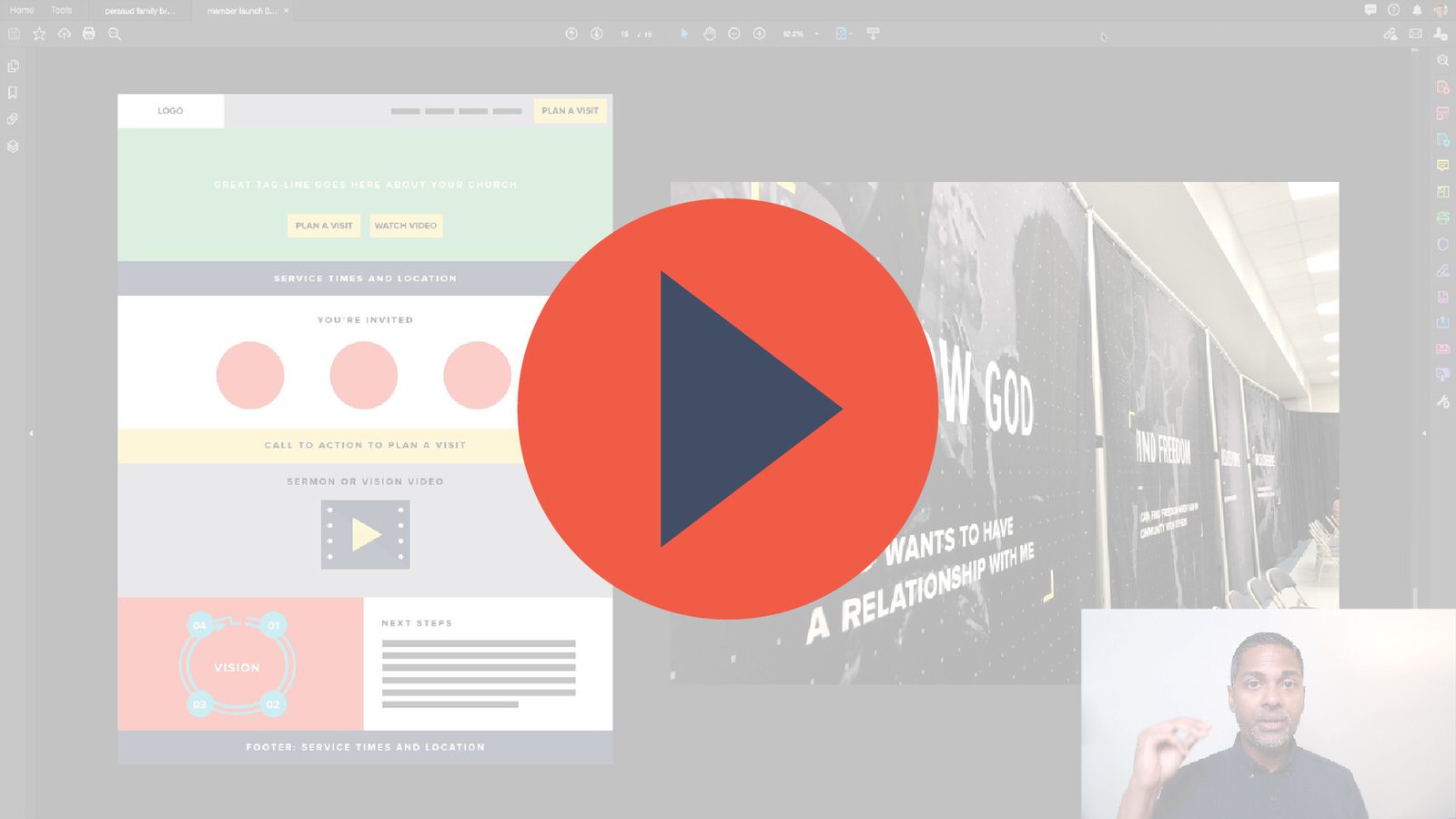 Video Post 03 – Coming Soon
Post 3 will show you have to have a strong visual presence that is in line with your vision. This builds trust so people decide to come for a visit.
"Church Brand Guide has a process that helped me clearly communicate the value my church adds to the community."
Three big ideas to transform your church's brand
Branding is the perception people have of your church. It's what they say about you. The question is, are they saying the right thing about your church?
As an agency owner, I build brands for organizations to help them sell their products and services. I am passionate about helping church's understand how to leverage powerful branding techniques to reach their city.
I have a series of 3 big ideas that are coming your way in the next few days to help you build a brand that reaches your city. 
Relate to your city

Present the benefit you offer

Show the results you provide
Below is the first one of the big ideas which is to relate to your city.
Good branding transforms a church from being the best-kept secret in town to becoming a pillar in the community. People will say, "we have been looking for you all our lives."
Do people stop to give your church a shot? The problem most churches have is they are invisible in their city. 
Good brands present themselves as a solution to a problem in people's lives. 
Let me give you a great message to focus on: help them feel like your church is a place where they belong. 
Every human wants to be part of something, and especially in today's world, people feel isolated.
Your church needs to be able to relate to your city so you can build trust with them. They need to see you as being relevant to them. This is where your branding will play a big roll in getting people to come to your church.
The logo, colors, fonts, website and sings on your property will speak to the audience you are best able to connect with.
If your logo is outdated or too religious, people will not be able to relate with you. Do you have a website that represents you well as your church's front door? 
People will decide whether your church is for them within the first few minutes of encountering your brand. Most of the time, this first encounter happens online well before they hear a sermon or talk with the pastor. Is your brand's message on point, so someone who sees it will decide to come to check out the church?
Brand Visual Application
Now that you have a strong message choose the visuals that communicate to your audience to help them feel like you understand them. The colors you choose, the fonts, and the way you present your brand visually will help people relate to you.
Vibrant Church started as a plant in a new city and went to 211 people in 7 months by clearly communicating to people that they belong. 
Go Church reached 300 more people per month after rebranding to be more relatable to those in their city.
Evangelistic Center Church saw an increase in giving when they updated to a brand that was more on point with their audience. 
Research Other Brands
It would help you build your brand if you researched brands that your target audience likes. 
If you are reaching out to business people, then look at business brands and choose those visuals as your own identity. If people in your community like to visit coffee shops, then look at those places for inspiration. If your city is made up of blue-collared workers, then look into the brands they wear. 
Authenticity Is Important
Branding is not about manipulation. It's about being authentic and focused. When you decide to build your brand, you are clearly communicating who you are, so those who relate with you will feel a connection. 
They won't know why, but they'll say, "I like it here!"
Branding allows you to communicate why you matter to them consistently. It moves the needle for your church, so people will stop to give you a chance. 
There is another tip coming in my next post that will help you create a more attractive church. Keep an eye out.