What We Did
Legacy Church has a fresh vision to lead them into the future with new leadership in place. A brand was created that would connect with the community's needs and invite them to make a difference.
Brand Strategy
Logo Design
Website
Kids Logo/Branding
Youth Logo/Branding
Directional Signs
Banners with Values
Street & Parking lot Signs
Invitation Cards
Connect Cards
Letterhead
Business Cards
Connect Cards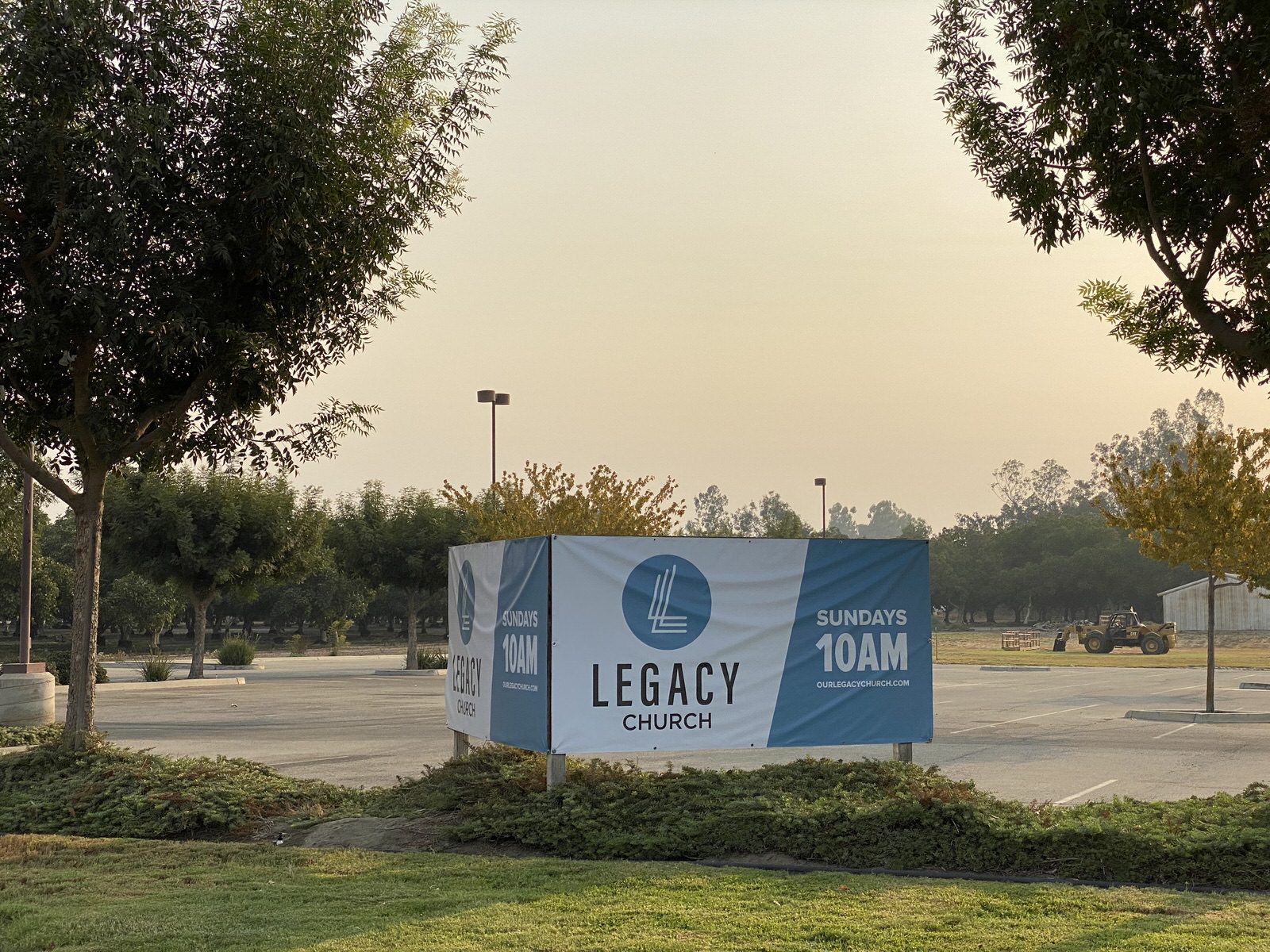 Greeting from the Pastors
We worked to create a brand strategy that would connect with the community's needs and invite them to a place where they can build a positive legacy.
Pastor John came to Legacy less than a year before reaching out to Church Brand Guide to help him create a brand that would help the church relate to the city. We guided his team through a discovery process that provided a clear message and updated brand visuals.
The church has great kids and youth programs to reach the younger generation. They just built an addition to their building to serve as a community center. They have a worship experience that appeals to all generations.
We were able to create a fresh logo, build a website that is inviting, create signs for the property to share their values, and design collateral materials with the new branding.
Michael helped us get clarity about the kind of church we want to create to serve our community in the upcoming years. He helped us create great looking signs, a website, and logo so we are ready to reach out to people.
Building a brand is an investment that will provide a great return as you point people to a compelling vision. This is done by creating a clear message and representing it visually. 
The mistake many churches make in their marketing is they are promoting stand-alone events. There is a better way. What if every promotion you do is part of building a strong wholistic brand? This would increase your church's footprint over time as people recognize you as a solution to a problem.
To create the right perception of your church in your city, you need to be intentional in defining your brand strategy. This includes defining the benefits you offer for the problems in your community and creating a consistent message. Here are three examples of problems you can address that people have in your community: 
Lack of hope

Feel isolated

Want a meaningful life
By targeting the problems, you can create a message that connects with people in these areas. Here are three examples of messages you can lean into as a church to address the problems above:
Lack hope – A place to find hope

Feel isolated – You belong here

Meaningful life – Make a difference
Legacy Church is focusing on helping people live a life that makes a difference where they make an impact beyond themselves. This clear message combined with the elegant visuals and guest experience will cause people to be drawn to the church over time.
Photography
Great photos of the church people, environments, and experiences are used to present a brand that is authentic on the website and on promotions. Michael made an on-site visit to take photos, capture videos, and determine sign placement.
Listen to the podcast episode where I guide you through the branding process for Legacy Church.
Most people think visual branding is just another necessary cost. But we believe it's an investment that gets you a return. With a beautiful visual brand that helps you stand out in a crowded world, word of mouth starts to spread like never before. More people will invite their family and friends because they are proud to be part of your church.