Get The Most Powerfully Branded Church Website Working 24/7 to Get People to Come for a Visit.
Clearify your story and then tell it to your community.
Break 200, 500, and 1000 in Weekly Attendance
You don't have to design your website alone. Our team knows what you need to establish a website that serves as your digital front door attracting new visitors regularly. We've put it into our signature process to get it done right. This way, you can do what you are called to do — lead your church and see lives transformed.
01 Strategy
First, we do a 90-minute strategy call with your team to learn about your ministry using our signature framework to produce the right messaging.
02 Design
Then our team designs your new website, including writing the copy. It's all done for you. We build it right!
03 Maintenance
Finally, we provide ongoing maintenance that will give you peace of mind. You'll even be part of our exclusive Comm Academy, where we train up church markers.
1. Learn your story and create a branded playbook
2. Define the sticky language for next steps to happen
3. Design a beautiful vector logo & visual identity if needed
4. Define the pages and features needed on the website
5. We write and load the content so you don't have to
6. Develop an optimized website to serve as the front door of the church
7. Optimize the site to get found on search engines so you see new guests
8. Backup the website and provide regular security and software updates
Get the Branding Checklist for Free
We have put together this PDF Ebook to help you understand how to use branding as a tool to cut through the noise and reach people with a well designed visual identity. You'll learn how to create the proper website, logo, photography, and graphics to get people to take their next steps.
Close the gap between your church and those you pursue.
Our mission is to help churches advance the mission of the Kingdom of God. We do this by helping you discover your unique story and then we tell it through your website. 
As a church leader, your primary goal is to share the Gospel and see people transformed. You know that reaching more people requires expertise in digital marketing, but the reality is that you don't have the necessary skills, and the overwhelming demands of being a minister often leave you feeling stretched thin.
Time is a scarce resource, and it's difficult for you to find enough of it to devote to learning and implementing marketing strategies. If you could get the church brand right you would:
See lives transformed so more people live a better story
Grow the church so more families experience the Gospel
See the church to become a pillar in the community
Have a financially free church to be generous toward causes
Hire a great staff to do ministry at a high level
Have more time with your family with less stress
Be an influential leader to help your church network
When looking for brand design services, you typically have one of two options:
#1 Freelancer
Freelancers or "one-man shops" are often overworked, overwhelmed and hard to get a hold of since they're wearing every hat.
#2 Business Agency
And with an agency, you'll spend a lot for your new site and you'll feel like a number. They are business specialists, not church specialists.
We're right in the middle!
Many churches are struggling to get noticed in their community. You know you should have a good website that is search engine optimized so your church is NOT to be the best-kept secret in town. You just need an expert to build it properly for you.
You will go through our signature framework designed specifically for churches to shape your innovative brand strategy. We then design your new web platform tailored to your ministry.
Plus, you'll receive ongoing maintenance and coaching to get better at marketing and growing your church.
Trusted by great church networks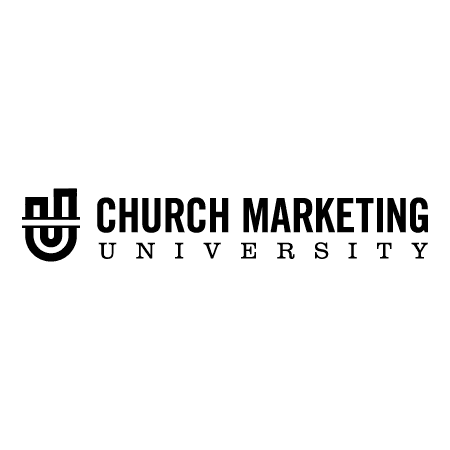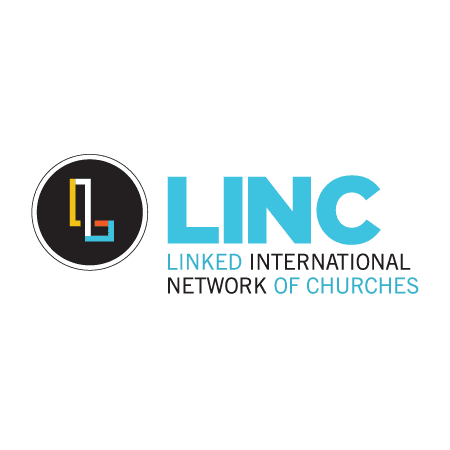 "Hey, Mr. Persaud! I was working on some end-of-the-year numbers for Momentum Church, and I wanted to share them with you!
80% increase in budget
513% increase in membership
All since the rebrand!
Thank you for helping us with our brand!"
– Pastor Lester Bell
It's not often that you create a new branding for a network that represents 80 separate organizations and you receive 100% thumbs up. Michael made it happen!
Pastor Brandon Sereg
Vibrant Church
Step 1
Schedule a demo with Michael and see if we are a good fit.
Step 2
Go through our signature strategy session to define your playbook.
Step 3
Get your newly story-branded website that attracts new guests.
Get a Simple Yet Powerful Church Website
A good website is critical for your church to grow. It is the front door that people go to first to decide if they will visit on Sunday.
You'll get a high-quality WordPress-based website designed for you. The Church Brand Guide team will create your new site with photos and marketing-savvy messaging that you can adjust using our page builder. The site will be set up for SEO in your city, and you'll have complete control to update as needed.
WordPress is the most powerful website tool on the planet, and we have made it simple with a drag-and-drop builder. Whatever you need to do ministry is possible.
Branded And Relevant Design
Quality church website design is essential in making the right first impression. If we can capture the attention of first-time visitors for 7 seconds, we have a much higher likelihood of them staying on the site and visiting your church this weekend. Our team believes your church website should be as unique as your church.
Drag & Drop Builder
We believe you should have full authority over your site so after we build it we turn the keys over to you. On your church website, making changes, adding sermons, creating events, receiving online giving, and so much more will be easy. Or you leave the task to any member of your church so you can focus on more important church tasks!
Mobile Friendly
Nowadays, you need a website that looks great on desktop and mobile. Otherwise, you'll be losing up to 60% of your audience because most people are on mobile. All our designs are mobile-responsive, so your members can view your website in any computer, tablet, or phone.
Search Engine Optimization
Get found online with search engine-optimized page designs. We go through the site to add metadata and keywords so you are more likely to get found online. The website is designed with the purpose to get a first time guest to your church.
Ongoing Maintenance and Support
It doesn't matter which pricing plan you choose— we're here to hold your hand every step of the way. Just send us a message when you encounter any roadblocks, and we'll quickly respond and help you fix whatever website-related problem you're facing.
Safe And Secure Website
Even church websites are not immune to hackers. When you build your website with us, we'll do everything in our power to ensure that your site remains protected from hackers and cyber threats 24/7. 
Sermons
Provide on demand access to sermons online.
Giving Online
Provide all the giving options in one location.
Events
Provide information and sign-ups in one simple location.
Kids Ministry
Showcase your kids and teen ministries to families.
Small Groups
Present the groups and provide a way to sign up.
Next Steps
Consolodate every connection point in one location.
If you want to see more people joining the church, you have to cut through the noise to help them see you as a guide to help them live a better story. Let us create your brand script so you can have the right message on your website to reach your community.
People judge you by what they see online, so you must have a beautiful brand that connects with them and provides them with simple next steps. We will design all the pages on a premium drag-and drop website builder so you can fully edit them as needed.
The fastest, most simple way to grow your church is to get a guide to build a clearly branded website to connect with your community. Save yourself time, money, and stress, and let us set you up for long-term success in reaching your community.
…and that's where the Church Brand Guide come in.
One of the benefits of a branded website is that people will trust you to take their next steps to come to the church. A good website increases attendance and donations so your church can do the most good in your community.
We build websites on the most powerful platform available, with a drag-and-drop editor to make it easy for you to make updates. You will have the ability to build out anything you need to resource your congregation better.
The best part is that you'll have the freedom to focus on leading your church well and fulfill your mission at a higher level!
FAQ
Here are some questions people ask us.
Is my church too small for this?
We have solutions for churches of all sizes with budgets of all sizes.
Our founder, Michael Persaud, helped plant a church from scratch using this website system. In his time at the church, they grew to 350 in weekly attendance, and most of the new members came after seeing the site. He saw the impact a great website made on that church and wants to make sure others get to see those same results.
Our commitment as a company is never to let money be a reason why a church can't have a great website.
My church is big, can you help us?
Yes. We can.
We have helped churches with multiple campuses and over 2,000 weekly attendees. We feel like our expertise positions us to help some of the largest churches build a presence that meets their unique needs.
How much does it cost?
That depends.
We have packages available for smaller churches who don't need something more custom. For larger churches, we strongly recommend a custom approach.
When we do custom work, we can't offer a one-price-fits-all-all approach. We have created a painless process to get your church an estimate of the costs involved. Book a demo with us so we can learn of your specific needs. 
Can you host our site?
When we complete the production phase, you can host the site anywhere you would like. Almost all of our clients choose to host with us through our maintenance package. We provide backups, software updates, and security updates monthly to keep your site humming. It's all month to month payments.  
How long does it take to get the site live?
Not too long.
Our tailored sites for smaller churches are usually live in about two weeks.
Our custom projects take about eight weeks on average from the time we get started until the site goes live.
Larger projects can take longer.
More than anything, the time it takes to complete the project depends on the church, and the speed at which we get feedback and photography.
Our Packages
Your church's website is essential for seeing your church grow. We are unique because our team can take you beyond the website to create a cohesive brand across all media. 
Tier 1
Signature church branding framework to define your brand

Custom Logo and Brand Design

Custom Brand Guide Book

Photography Guide
Tier 2
Everything in the Basic Tier

Website (custom site built to meet your needs)

Maintenance package to protect your site and keep it running smoothly

Social Media guide: content calendar, captions, best practices

Access to our Church Comm Academy coaching community
Tier 3
Everything in the Basic & Premium Tiers

Welcome Kit

Social Media Kit

Signs Kit

Join the Church Kit

Kids Ministry Kit

Social Media Kit

Baptism Kit

Groups Kit

Serve Kit

Merch Kit
Watch the Story of Trinity's RebrandHow to Create a Consistent Church Brand Across All Platforms: Trinity Temple's Transformation Story What is Trinity Temple? Trinity Temple is a church in Grandview, Missouri, just outside of Kansas City. They have been around for...
Watch how what we did to brand River Lights of WonderWhat is River Lights of Wonder? Rivers Lights of Wonder is an anual event put on by Riverside Church to bless their community by providing a light show for families to drive through in the month of December. There...
United Church, a congregation formed by the merger of two churches, stands as a testament to the power of collaboration, purposeful design, and an unwavering commitment to welcoming families with children. The story of their journey, embodied in their logo, is a shining example of how branding can reflect a church's mission and vision.
Always Make A Great Impression with Your Brand
If you need a logo, we can design a custom logo that fits your vision. Take a look at some of the fantastic church logos we have had the privilege to create.
From decades of building strong brands, we've learned to craft experiences that build bridges between unique organizations and the unique people they serve. We help churches and ministries launch cohesive brands—bringing every level of their experience into alignment.
First impressions are made in just a few minutes. Sadly, most churches fail the first impression test.
Your brand will be built with new visitors in mind. And presents a clear path for guests to plan their visit with an effective follow-up plan so no one ever feels overlooked or forgotten.
See What You Get in Our Graphic Design Kits
If you choose the Premium Tier, we get to create your entire brand. Outlined below are recommended design kits that will help grow your church. These can be customized for your needs.
We will get your brand done right the first time to save you time and money.
Brand Kit
Custom logo design

Brand book

Letterhead

Business cards

Invite cards

Screens
Website Kit
Unlimited Pages
Custom WordPress theme
SEO set up
Integrations: giving and sign up forms
Events
Sermons
Sign Kit
Directional A-frames 24in by 36in

Flag banners

Wall 10×8 banner with logo
Social Media Kit
Posts: scripture, groups, serve, welcome event, service times

FB cover

Youtube Cover
Kids Ministry Kit
10×8 wall banner

Poster for age groups 24in by 36in

Postcard generic
Welcome Kit
Connect cards

Offering envelope

Prayer & praise cards
Merch Kit
T-shirt

Mug/bottle

Lanyard
Member Class Kit
Graphic screen

Posters 24in by 36in

Invite cards
Groups Kit
Screen

Invite card

Posters 24in by 36in
Baptims Kit
Screen

Invite card

Posters 24in by 36in
Serve Team Kit
Screen

Invite card

Posters 24in by 36in
How We Make Branding Easy
You don't have time to learn how to create graphics and don't even know all the designs you should have for a good digital and physical brand.
We will go through all the key areas of church growth and design the custom graphics you need to tell your story.
You'll get our well-designed kits for the 11 vital areas of church promotions to get people to take their next steps.
Define The Strategy
You'll choose a package that is right for you. We start by developing a brand strategy to cut through the noise and reach people where they are. We will help you craft your story so people quickly understand their journey with you.
Get The Designs
After determining the right punch list of design projects, our team will create the designs for you.
Logo/Brand
Website
Design Kits
Close The Gap
You will see more first-time guests taking their next steps to join the church creating positive momentum. The goal is to get people to join the mission of the church, not to just show up.