Logos, website, & graphic kits designed to grow your church.
Connect with you community with a perfectly branded visual identity that is authentic to your vision.
Break 100, 250, and 500 in Weekly Attendance
You don't have to design your brand alone. Our team knows what you need to establish a new brand to break the 500 mark in weekly attendance. We've put it into a bundle to make it affordable for you. This way, you can do what you are called to do — lead your church and see lives transformed.
Define The Strategy
We partner with you to develop a brand strategy to cut through the noise and reach people where they are. It is all about your God-given vision and how we can help it become a reality.
Get The Designs
Your church will have branded designs for digital and print in Canva & WordPress to set up future success. We will not use expensive design tools that your volunteers can't use.
Close The Gap
You will see more first-time guests taking their next steps to join the church creating positive momentum. The goal is to get people to join the mission of the church, not to just show up.
1. Create your brand playbook
2. Design a beautiful vector logo & visual identity
3. Develop an optimized website to serve as the front door
4. Design the signs and all branded collateral graphics
5. Define the sticky language for next steps to happen
6. Create replicable systems for future promotions & design
7. Execute a yearly playbook with a brand coach
Close the gap between your church and those you pursue.
As a pastor, your primary goal is to share the Gospel and see people transformed. You know that reaching more people requires expertise in digital marketing, but the reality is that you don't have the necessary skills, and the overwhelming demands of being a minister often leave you feeling stretched thin.
Time is a scarce resource, and it's difficult for you to find enough of it to devote to learning and implementing marketing strategies. If you could get the church brand right you would:
See lives transformed so more people live a better story
Grow the church so more families experience the Gospel
See the church to become a pillar in the community
Have a financially free church to be generous toward causes
Hire a great staff to do ministry at a high level
Have more time with your family with less stress
Be an influential leader to help your church network
Trusted by great church networks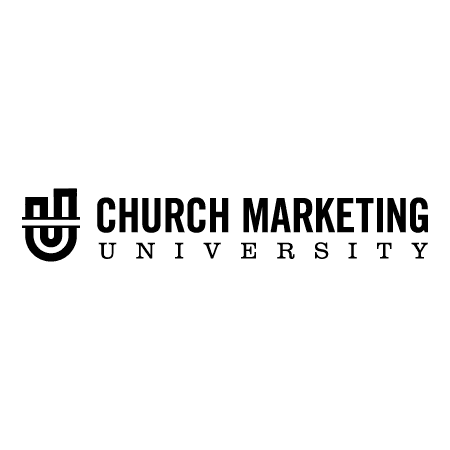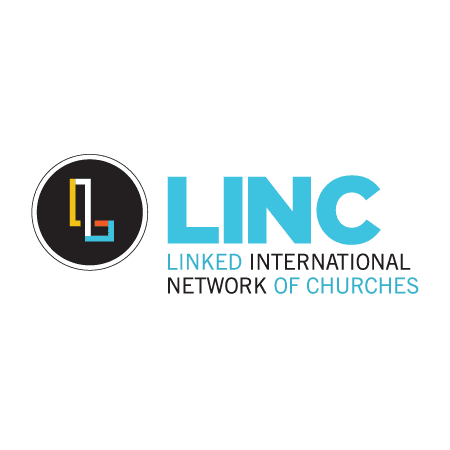 It's not often that you create a new branding for a network that represents 80 separate organizations and you receive 100% thumbs up. Michael made it happen!
When looking for brand design services, you typically have one of two options:
#1 Freelancer
Freelancers or "one-man shops" are often overworked, overwhelmed and hard to get a hold of since they're wearing every hat.
#2 Big Agency
And with an agency, you'll spend $30,000 for your new brand and you'll feel like a number.
We're right in the middle!
Pastors struggle to get well-designed branding at a price that is affordable, so we took a different approach.
You will go through our signature framework to shape your innovative brand strategy. We then design your new logo and define your colors, fonts, language, and user journey.
In the next stage, you'll get beautifully designed kits done in Canva and a WordPress website so you can edit them for future promotions. We will be your guide to help you communicate in 11 key areas of church growth.
Plus, you'll receive coaching from Michael and others on Zoom to build your brand over the next year.
See what you get in our kits.
We will get your brand done right the first time to save you time and money.
Brand Kit
Custom logo design

Brand book

Letterhead & business cards

Invite cards

Screens
Website Kit
Up to 12 page site
Custom WordPress theme
SEO set up
Integrations: giving and sign up forms
Welcome Kit
Connect cards

Offering envelope

Prayer & praise cards
10ft by 8ft Wall Banner
Social Media Kit
FB cover

Youtube Cover

Posts: scripture, groups, serve, welcome event, service times
Serve Kit
Screen

Invite card

Posters 24in by 36in
Member Class Kit
Graphic screen

Landing page on the website

Posters 24in by 36in

Invite cards
Baptism Kit
Screen

Invite card

Posters 24in by 36in
Kids Ministry Kit
10×8 wall banner

Poster for age groups 2×3

Postcard generic
Groups Kit
Screen

Invite card

Posters 24in by 36in
Signs Kit
Directional A-frames 24in by 36in

Flag banners

Wall 10×8 banner with logo
If you want to see more people joining the church, you have to cut through the noise to help them see you as a guide to help them live a better story. Let us create your brand script so you can have the right message to reach your community.
People judge you by what they see online, so you must have a beautiful brand that connects with them and provides them with simple next steps. We will design all the digital and printed graphics for you so you can fully edit them as needed.
The fastest, most simple way to grow your church is to get a guide to build a clear brand for your vision. Save yourself time, money, and stress, and let us set you up for long-term success in reaching your community.
…and that's where The Church Branding Ultimate Tier comes in.
We design your Brand Playbook and Brand Kits so people will quickly understand how you help them. And all the signs and promotions can be delivered to your door.
You will have a coach to help you stay on track and keep you accountable with regular calls.
The best part is: you'll have the freedom to focus on leading your church well and fulfill your mission at a higher level!
Pastor Brandon Sereg
Vibrant Church
How We Make Branding Easy
You don't have time to learn how to create graphics and don't even know all the designs you should have for a good digital and physical brand.
We will go through all the key areas and design the templates you will need to grow your church using the Canva design tool.
Canva is an easy-to-use graphic platform that is free to churches. It has design tools, stock photos, and design elements built into it, and we will show you have to use Canva to create your brand moving forward.
You'll get our well-designed kits for the 11 vital areas of church communications.
Church Website Builder
A good website is critical for your church to grow. It is the front door that people go to first to decide if they will visit on Sunday.
You'll get a high-quality WordPress-based website using our exclusive theme that you can customize. The Church Brand Guide team will set up your new site with photos and marketing-savvy messaging that you can keep or replace. The site will be set up for SEO in your city, and you'll have complete control to update as needed.
Tier 1
Signature church branding framework to define your brand

Custom Logo and Brand Design

Brand Guide Document

Photography Guide
Tier 2
Everything in the Basic Tier

Website Kit (up to 12 pages on our signature WordPress church theme)

Vendor guide: where to print and prices

Social Media guide: content calendar, captions, best practices
Tier 3
Everything in the Basic & Premium Tiers

Welcome Kit

Social Media Kit

Signs Kit

Join the Church Kit

Kids Ministry Kit

Social Media Kit

Baptism Kit

Groups Kit

Serve Kit

Merch Kit
Take a look at some of the amazing church brands we have had the privilege to create.
Church Brand Guide goes above-and-beyond in serving church branding needs. Michael and his team are not only talented-beyond-measure, they are astute students of their clients. Believe me, you will be amazed at the resources and the ability of their team to flex and fit you and your needs.
Listen to the Podcast Episode I think you would agree with me that the local church is the most impactful thing a person can be part of. It can transform someone's life so they live a better story. When a person feels hopeless, the church fills them with hope.  When...
Get your innovative brand that creates positive momentum for your church.